Whether you're a fan of Formula One racing, exotic supercars, or fierce automotive design, the 2018 McLaren Senna is one vehicle that's hard to ignore. Now you can park this stunning speed machine in your personal collection, thanks to Tamiya's 1/24-scale McLaren Senna model kit.
Based on the 1:1 supercar, Tamiya's scale model kit faithfully recreates this car's sleek, sweeping profile in 1/24-scale. This model kit's features include a detailed cabin, engine bay, chassis, and suspension/brakes. In fact, Tamiya has developed the brake disks and brake calipers as separate parts to allow the brake discs to spin with the wheels.
The interior dashboard can be set up in one of two ways, and there are plenty of opportunities for customization and personalization during your build.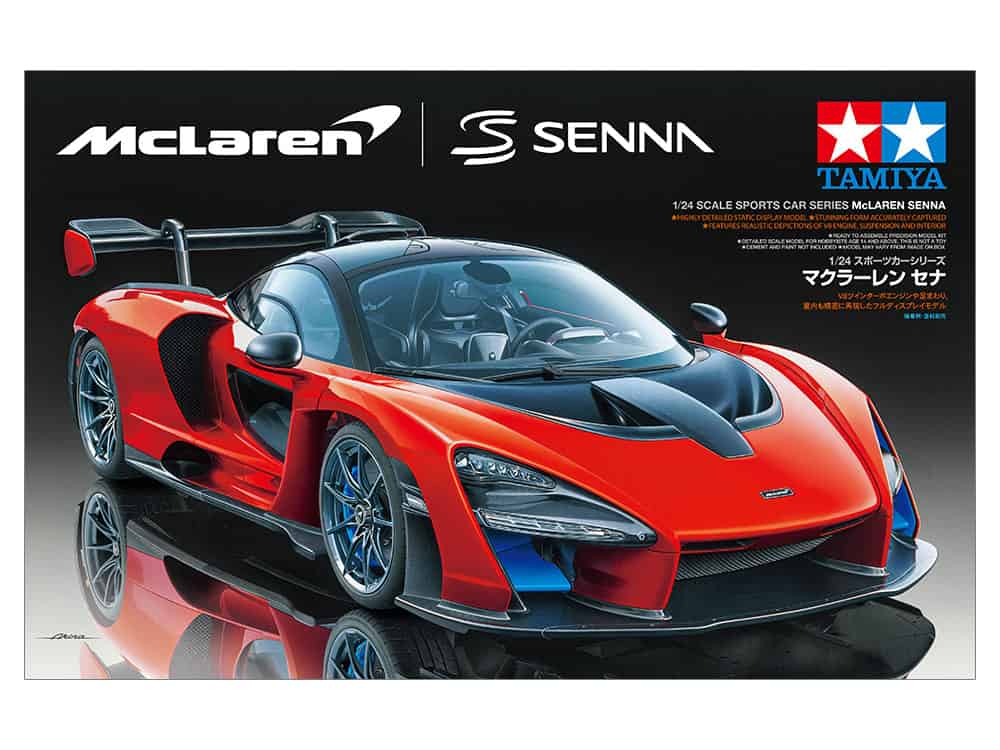 Tamiya 2018 McLaren Senna Model Kit Specs:
Length: 198mm
Width: 91mm
Height: 51mm
Scale: 1/24
Learn more about Tamiya's 1/24-scale 2018 McLaren Senna model kit at tamiya.com.
Image credit: Tamiya