What to say about GoatGun's 1/3-scale Mini SVD? Well for starters, GoatGuns has done a wonderful job recreating a scaled-down version of the SVD Dragunov. Designed in 1/3-scale, this model packs in plenty of realistic details that are derived from the full-size SVD.
Some of the true-to-life features you'll find in this kit are a moving trigger, bolt, and selector switch. The model also features a removable magazine that comes with 3 rounds, a neat feature that isn't often seen with scale model firearms.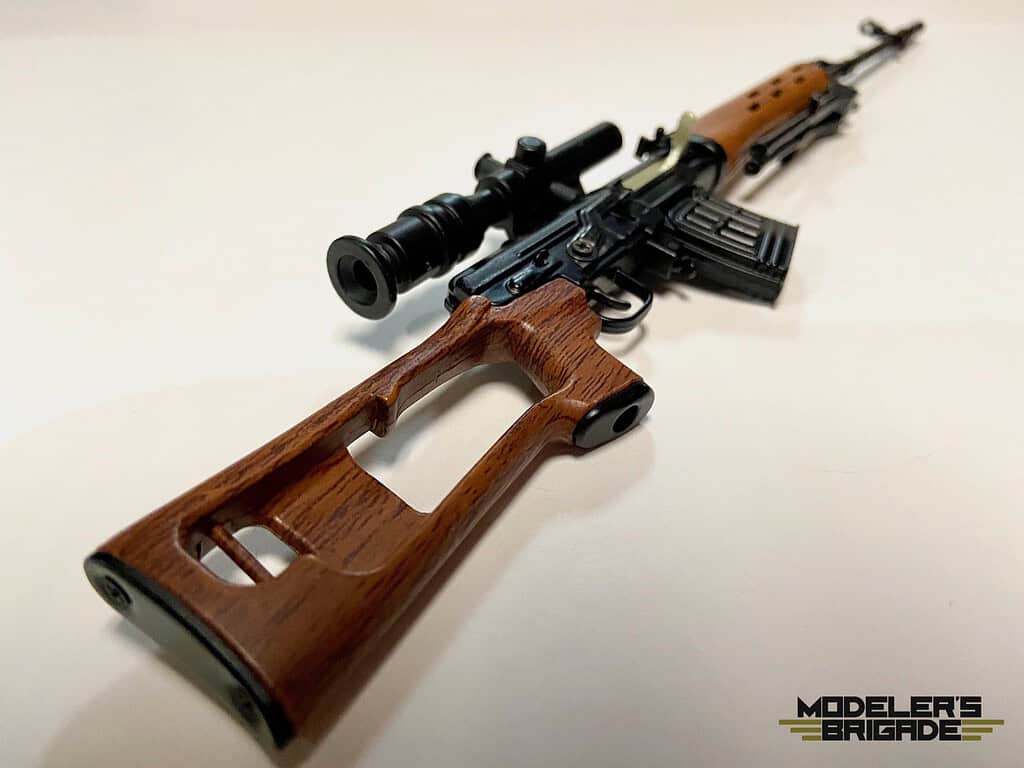 Fit, Finish, and Assembly
The construction of the model is of very high quality. The model is made from diecast metal and once completed, will hold together quite well. I found the instructions that came with the Mini SVD to be very easy to follow, giving clear and detailed visuals on how to assemble the model using the screws and screwdriver provided with the kit.
Despite its great features, this Mini SVD model kit does have some small issues that I encountered during my build. One of the main concerns that I have is regarding the selector switch. When moved too much, it will become loose and spin freely around the receiver. Another issue that I noticed was that the front sight was misaligned with the rear sights, and was slightly bent. However, this could just be a defect with the kit that I purchased.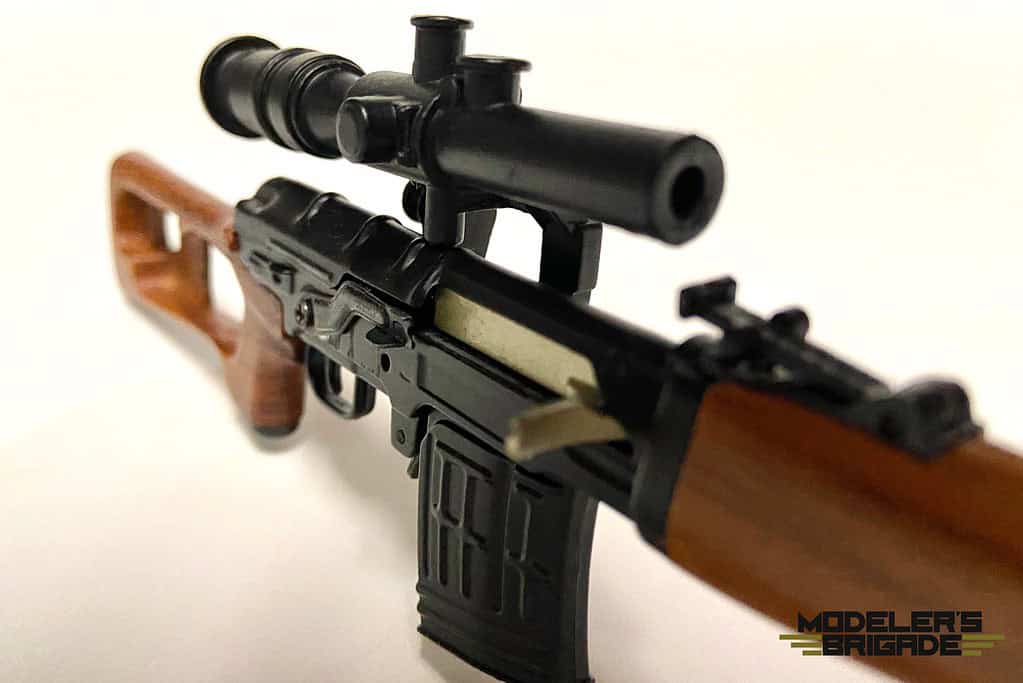 The Final Verdict
Overall, I would say that GoatGun did a fantastic job recreating the SVD Dragunov in 1/3-scale. I found that the model was an easy day build that was quite fun and relaxing to put together. In addition to the model, the kit also comes with a number of stickers and decals that would look great on any water bottle or laptop to show your GoatGun pride.
The GoatGun Mini SVD Sniper Rifle model kit can be purchased from a number of retailers for around $39.99.
Where to Buy GoatGuns Mini SVD Sniper Rifle Model Kit: