Tamiya recently released a brand new rendition of the Tiger I in 1/48 scale. Tamiya's new kit depicts the early production variant of the Tiger I and features a number of great features to improve the look and feel of your model and is a great improvement over Tamiya's 2004 1/48 scale Tiger I.
The kit itself is made up of both plastic and metal components, both of which are very durable and of high quality. It should be noted that there are also a number of small parts included with the kit that will bring intrinsic detail to your finished product.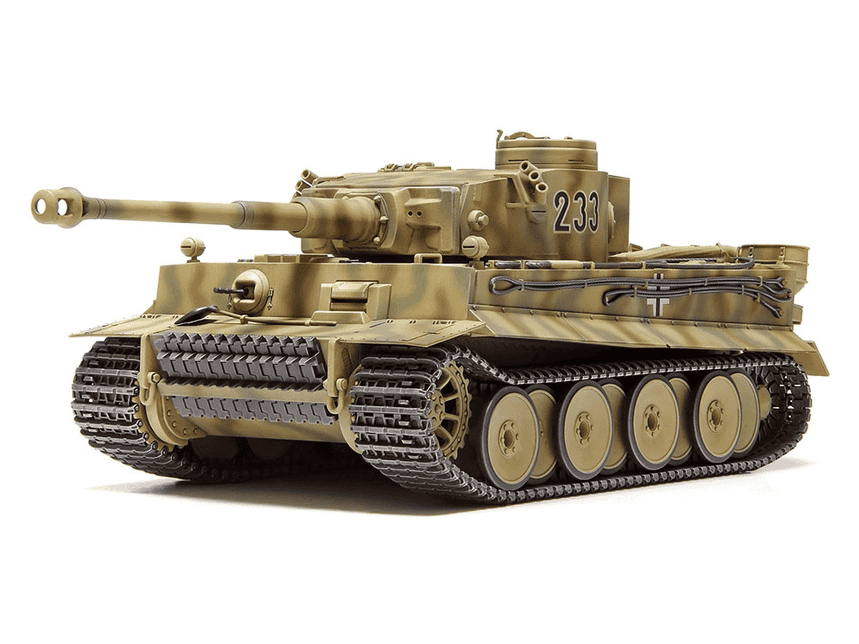 Lastly, there are a variety of decals provided with the kit that will allow you to choose from one of two paint schemes, both of which are based around schemes seen on the Eastern Front of WWII.
If you are interested in learning more about or purchasing Tamiya's all new 1/48 scale Tiger I Early Production, I highly recommend that you visit Tamiya's website, where the kit retails for only $30, or wherever Tamiya products are sold.
Happy Modeling!
Image credit: Tamiya