Airfix recently released a rendition of the Hawker Typhoon Mk.1B in 1/72-scale. The model is of very high quality, a trademark feature of most Airfix scale model kits. There is a sufficient amount of detail, both on the exterior and in the interior of the aircraft. Airfix's new Hawker Typhoon kit also features a simple construction, with instructions that are easy to understand and pieces that fit together perfectly.
Two scheme options are included in the kit, both of which are quite snappy and very pleasing to the eye. High quality decals are included with the kit to improve the look of the model alongside a variety of scale ordnance that can be affixed to the bottom of the aircraft.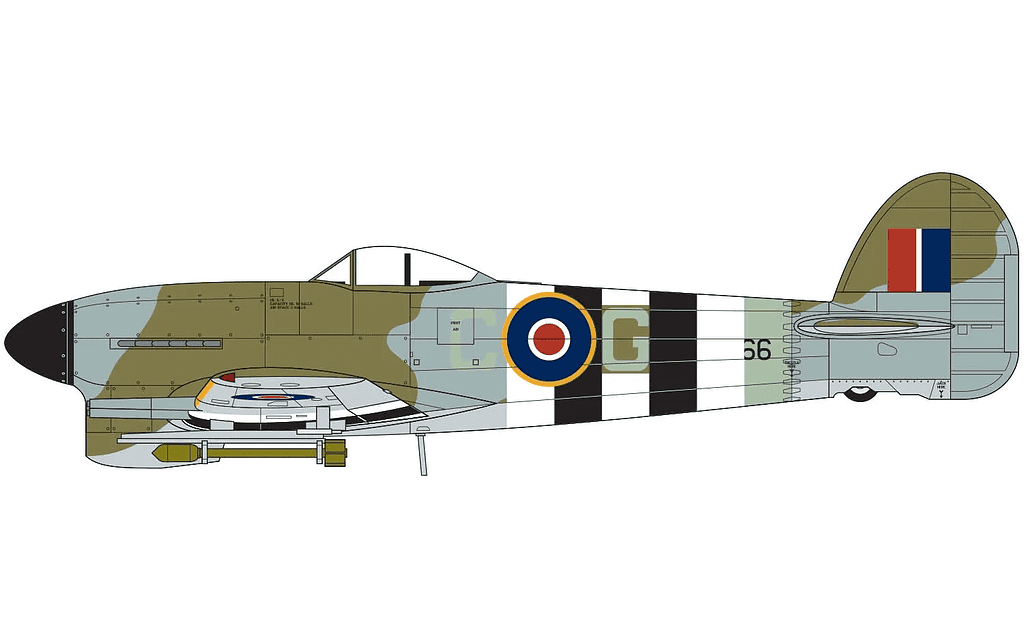 To conclude, I'd like to say that I'm very pleased with what I see in Airfix's new 1/72-scale Hawker Typhoon. The kit is wonderfully designed and detailed and I can't wait to get my hands on it. If you're interested in learning more about or purchasing this kit, I encourage you to visit Airfix's website where the it can be found retailing for $17.99.
Image credit: AirFix