If you're a modeler interested in WWII German armour, then this article is for you. Today, I'd like to present to you Italeri's 1:35 scale rendition of the Panzeräger 1. Italeri's 1:35 scale Panzerjäger 1 is a kit that I am quite a fan of and am looking forward to purchasing.
In regards to detail, the Panzerjäger 1 is probably one of Italeri's crowning achievements. Every aspect of the kit is detailed to near perfection. Items such as the 47mm gun, photo-etched parts, and crew compartment are modeled very well and make the kit appear to be highly realistic.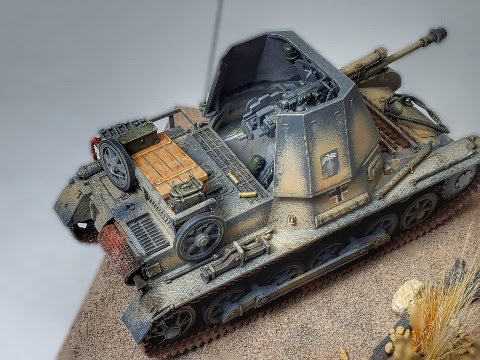 In addition to great detail, the kit also includes decals for 4 versions and highly detailed coloured instructions. Good instructions are always a plus for any model kit, as they make the process of building your kit much easier and less stressful. A variety of decals is also a nice addition, as having some extra decals for other kits is always handy.
Overall, I think Italeri did a great job at capturing the essence of the iconic Panzerjäger 1. If you are interested in learning more about or purchasing the kit, it can be found at your local hobby shop or on Italeri's website for around 31 euros.
Happy Modeling!
Image credit: Italeri