If you are a scale modeler looking to spice up your current or future WWII dioramas, I have the perfect product for you! Today, I'd like to introduce you to MiniArt's 1:35 scale Anti-Tank Obstacles set.
Like all other MiniArt products, these miniature obstacles are crafted from high quality materials and come stocked with excellent details that will set your projects apart from all of the rest. The kit itself contains a total of 12 anti-tank obstacles which are made up of 36 parts. The construction of these obstacles are very easy and will result in a very realistic looking scale prop.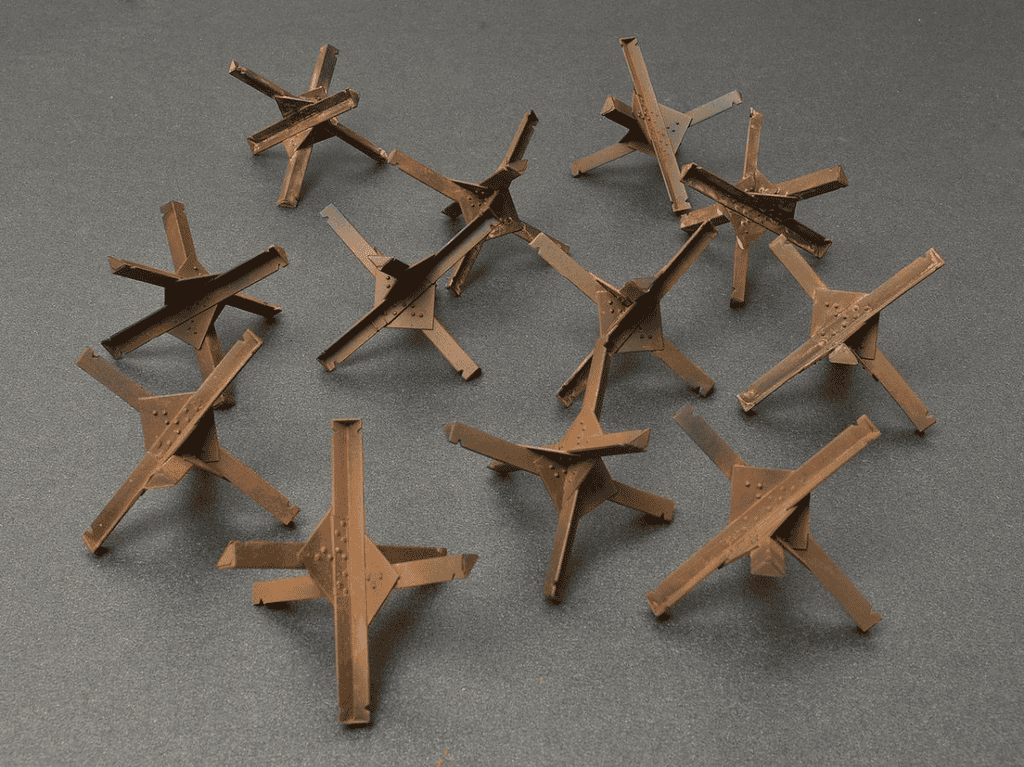 If you are interested in learning more about or purchasing MiniArt's fantastic 1:35 scale Anti-Tank Obstacles, I highly recommend visiting miniart-models.com, or wherever MiniArt products are sold.
Happy Modeling!
Image credit: MiniArt