If you are searching for high-quality, 1:35 scale figures for a Winter War-based model or diorama, I have the perfect product for you. Today I'd like to introduce you to a unique set of scale figures produced by ICM that portray several Finnish soldiers as they would have looked in the winter of 1940.
Taking a look at what is included with the kit, we can see that it comes with three Finnish soldiers, all of which are in different poses, as well as reindeer hauling equipment, something that actually occurred quite commonly in the Finn's war against the Soviet Union. Two of the soldiers are equipped with skis, one with a rifle, and the other equipped with a submachine gun. The last soldier is seen resting, smoking a pipe, and carrying a rifle.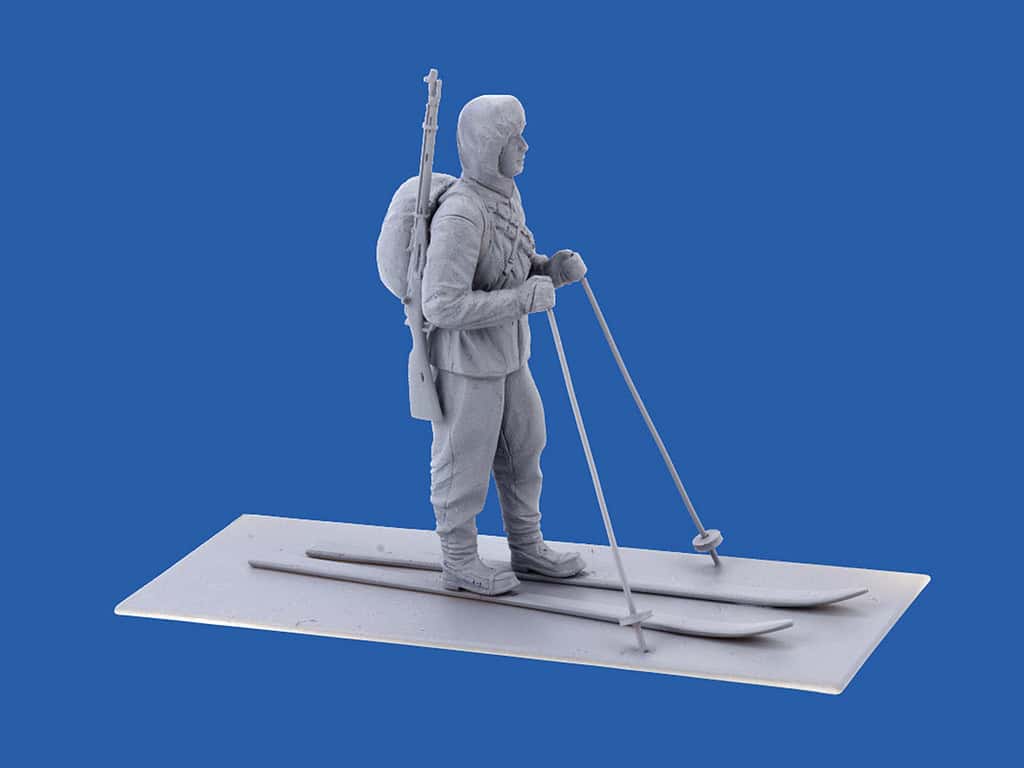 All of the figures included with this set are incredibly detailed and molded from durable and high-quality materials, both of which will allow for enhanced realism when applied to any scale model project you plan on working on. One of the last great features I would like to note is that the uniforms and equipment seen on the figures are almost identical to those used by real Finn's who defended their homeland bravely in the early 1940s, something that is very helpful when trying to create accurate scale models and dioramas.
If you are interested in learning more about or purchasing ICM's 1:35 scale Finnish riflemen, I recommend that you visit both scalemates.com and ICM's website, where additional information regarding the product and where it can be purchased can be found.
Happy Modeling!
Image credit: ICM