Recently, Heller announced that it will soon be releasing a brand new, 1:35 scale rendition of the Flakpanzer Gepard, an iconic Cold War-era German SPAA vehicle. Heller's new Gepard uses molds from a 1975 rendition of a 1:35 scale Gepard, however uses improved materials and tooling, making it much more durable and easier to construct.
The kit itself is composed of around 320 plastic parts and a wide variety of decals. The plastic parts included with the kit are molded well and will help add a very clean and realistic look to the finished product. In regards to the decals included with the kit, it should be noted that there are decals which allow for the Gepard to be depicted in German, Romanian, and Ukrainian service.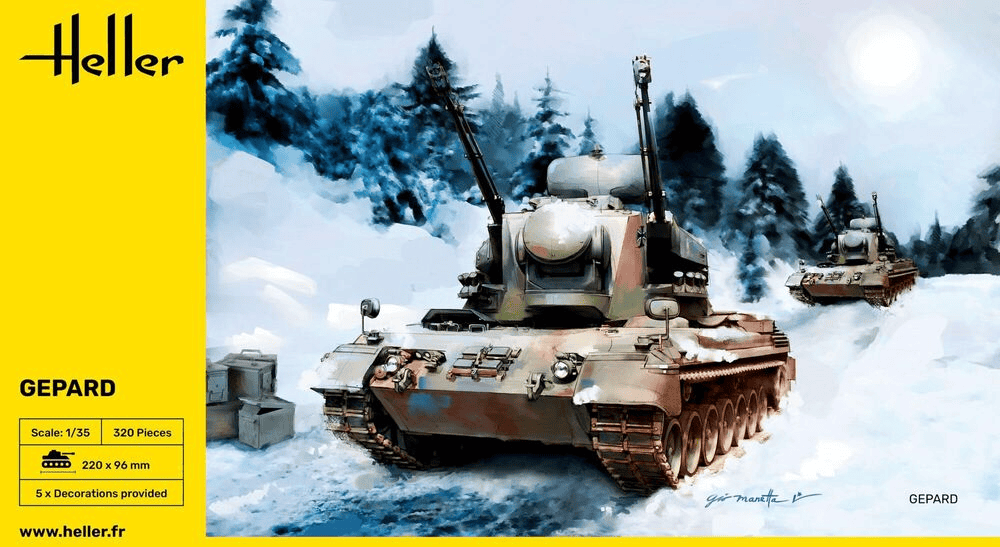 If you are interested in learning more about or plan on purchasing Heller's upcoming 1:35 scale Flakpanzer Gepard, I highly recommend that you visit both Heller's website and scalemates.com. No release date has been set for this model, but when it is available, it is planned to retail for around 29.99 euros if purchased directly from Heller.
Happy Modeling!
Image credit: Heller