New Release: ICM 1:35 'Kozak-2' Ukrainian MRAP-Class Armoured Vehicle
ICM has very recently released a brand new 1:35 rendition of the Ukrainian 'Kozak-2' MRAP-Class Armoured Vehicle, a vehicle that is currently being used by Ukrainian forces in the Russo-Ukrainian War and has proved to be a very successful design. The kit features completely new tooling and parts, in addition to a number of other features.
Included with the kit are a fully detailed interior and exterior composed up of a total of 448 parts, photo-etch and clear plastic parts to add additional detail to the model, highly detailed and easy-to-understand colored instructions, decals for at least four paint schemes, and a painting/decal guide to assist with the decoration of the model kit. Overall, a very good kit, considering its price range.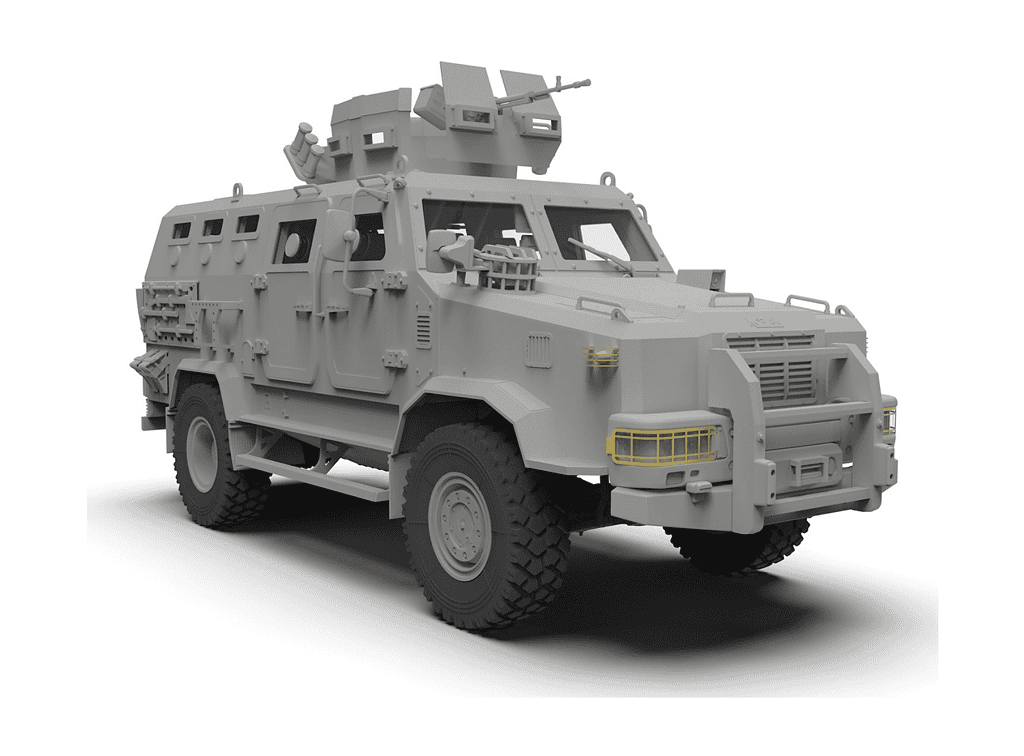 If you're interested in purchasing ICM's 1:35 'Kozak-2' MRAP-Class Armoured Vehicle, I highly recommend buying from any of the following retailers: PM-Store ($51.99 USD*), Super-Hobby ($41.91 USD*), and Plastmodel (171,99 PLN*). For more information, including high resolution photographs, model specs, and information about the 'Kozak-2'; consider visiting both ICM's website and Scalemates.com, where everything listed above can be found.
Happy Modeling!
Image Credits: ICM
*Prices according to Scalemates.com