Beacon Commemorates the 80th Anniversary of the Battle of Britain with "The Few"
Fans of 1/144-scale aircraft models have something new to look forward to from Beacon Models. A new series of aircraft kits has been announced, commemorating the 80th anniversary of the Battle of Britain. Assemble your own fleet of Messerschmitt Bf109E or Supermarine Spitfire fighters and add your own personal touch to these historic wartime machines.
Each kit in the series includes two models, allowing you to quickly amass a fleet for wargaming or to build out your model collection.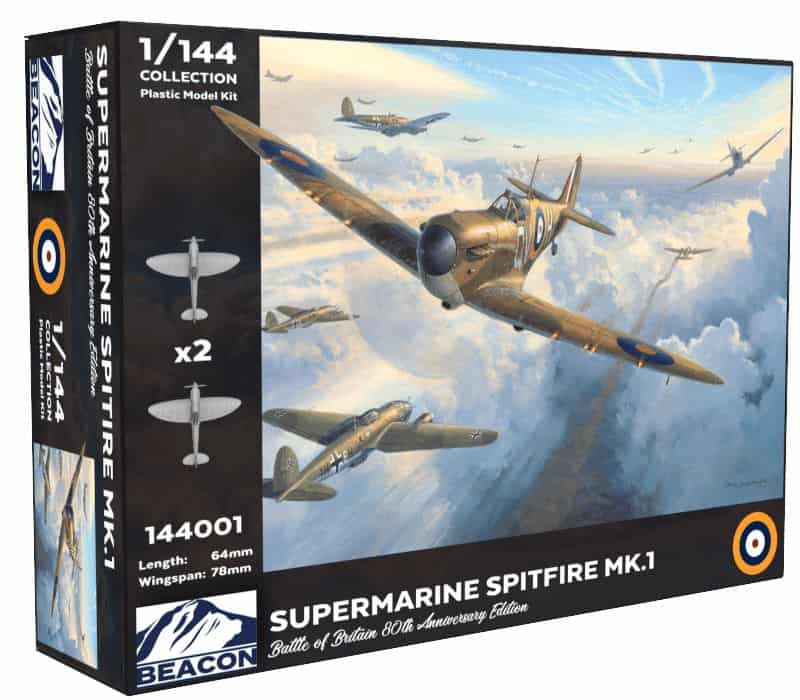 Beacon Models Messerschmitt Bf109E Specs:
Scale: 1/144
Length: 60mm
Wingspan: 68mm
Beacon Models Supermarine Spitfire Specs:
Scale: 1/144
Length: 64mm
Wingspan: 78mm
Each kit is priced at $20.65 and can be preordered at beacon-models.com.
Image credit: Beacon Models