Become Batman with Bandai's 1989 Batmobile Model Kit
Bandai has announced several upcoming model kit releases, including a few for fans of The Dark Knight. The 1989 movie, Batman was my introduction to this iconic character, and many of this movie's elements have been seered into my memory.
Of the many items in Batman's aresenel, my favorite is the Batmobile. Bandai is putting their own spin on this classic big screen machine with their 1/35-scale Batman 1989 model kit. Set for release in March of 2022, this kit features a detailed interior, exterior, weaponry and turbine engine to give modelers the opportuntity to create an ultra-realistic piece for their collection.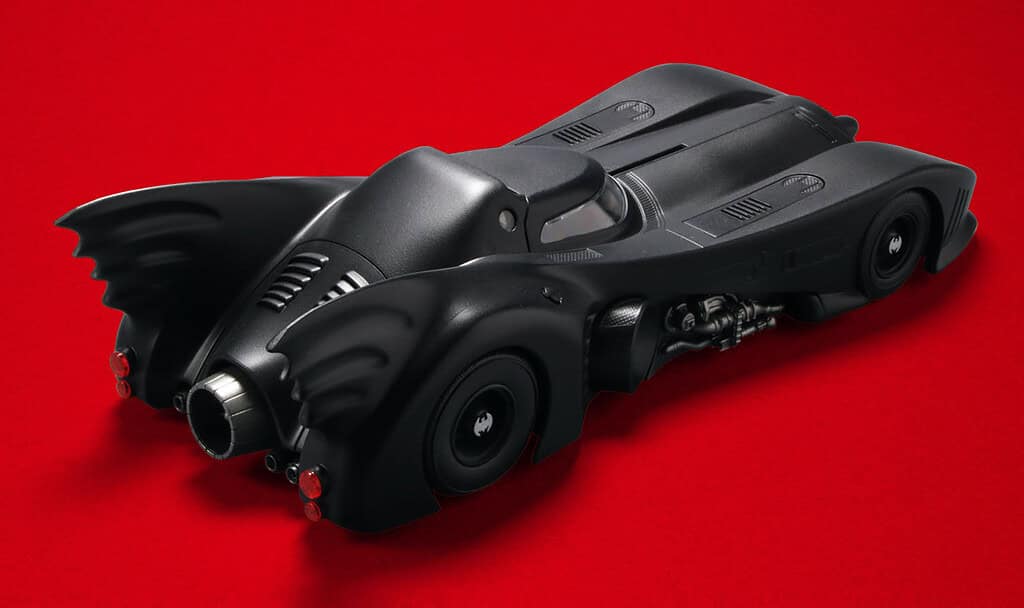 The exterior parts of this Batmobile model kit feature a matte black finish and several movable parts have been built into the kit design, including a sliding roof engine turbine, and the optional display of machine guns.
The 1/35-scale Batman 1989 Batmobile model kit is priced at $39.99 and will be available for purchase in early 2022. Learn more about Bandai's upcoming Batman 1989 Batmobile kit release at bandai-hobby.net.
Image credit: Bandai