Final Touches: MiniArt 1:35 IDF Tank Crew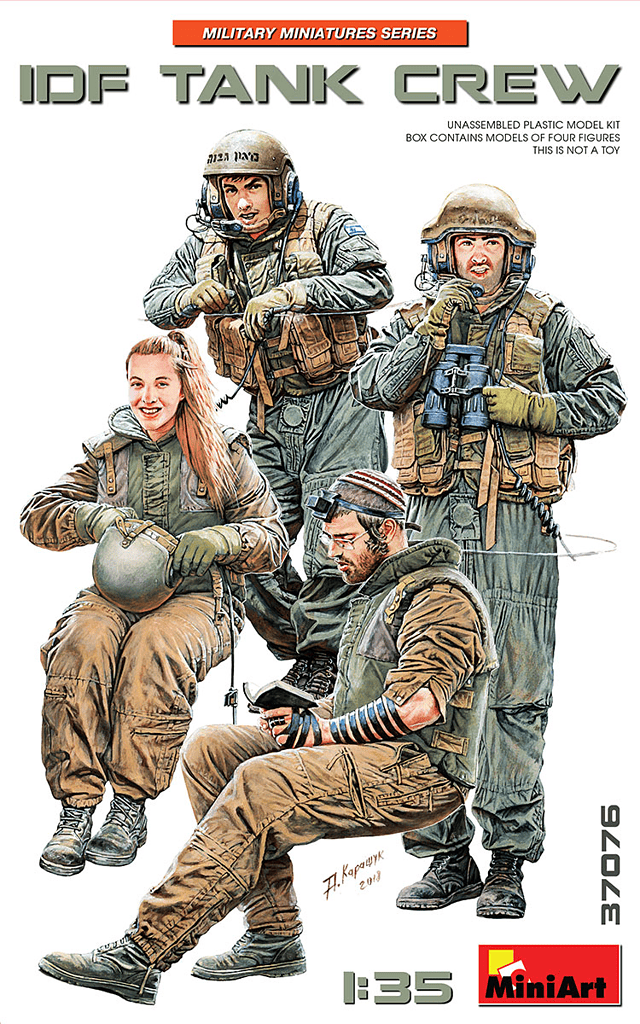 If you are looking for an easy and cost effective way to add detail to any Israeli armour model or diorama, perhaps you should consider purchasing ICM's 1:35 IDF Tank Crew figure set. The set itself includes four 1:35 tank crewman figures with historically accurate uniforms and wonderfully molded details. Three male and one female tank crewman are included in the set. Each figure also has a unique pose, allowing for a variety of mounting positions to your model or diorama. Some assembly of the figures is required.
If you are interested in purchasing MiniArt's 1:35 IDF Tank Crew, consider purchasing from any of the following retailers: Sprue Brother Models ($13.99 USD), Hobbylinc ($15.79 USD), BNA Model World ($12.97 USD), and MegaHobby ($18.89). To learn more and find high quality images and specs regarding this model set, I highly recommend visiting both MiniArt's website and Scalemates.
Happy Modeling!
Image credit: MiniArt