New Release: Italeri 1:48 Scale RF-4E Phantom II Kit
Recently, Italeri released an all new 1:48 scale rendition of the RF-4E Phantom II, an improved reconnaissance version of the iconic F-4 Phantom II fighter aircraft. Italeri's new kit is full of fantastic features that we will soon go over, and will be a great addition to any scale model collection.
One of the most notable features of the kit is the durable and detailed plastic components. Like many other Italeri kits, all parts of the kit are crafted from high quality materials, most of which are molded from plastic. Pieces are easy to assemble and are molded well with minimal amounts of flash and mold lines.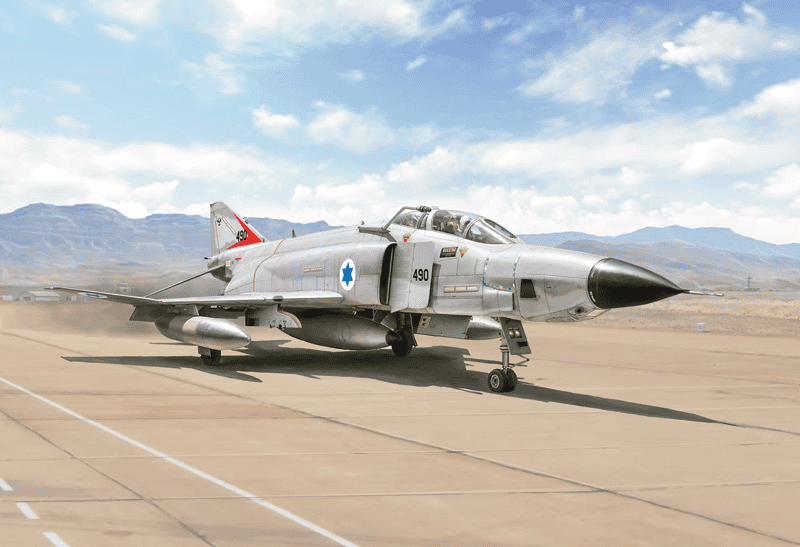 It should also be noted that the kit itself is labeled a 'level 3' on Italeri's skill level chart, and therefore is best suited for intermediate modelers. A number of decals are included with the kit and will allow you to create a number of different versions of your vehicle. Some of the versions that can be created allow you to depict your RF-4E in German, Iranian, Israeli, or Turkish service.
If you are interested in learning more about or purchasing Italeri's all new 1:48 scale RF-4E Phantom II, I highly recommend that you visit Italeri's website, where you can find this product retailing for around 39 euros.
Happy Modeling!
Image credit: Italeri