New Release: Heller 1:72 Su-27 UB/P Ukraine
Heller recently released a 1:72 rendition of the Sukhoi Su-27, featuring the same tooling and parts from previous Heller kits but with the addition of modern-day Ukrainian Air Force markings. The kit's tooling was originally built in 1990, with the addition of extra parts introduced in 1992.
The kit contains parts for two versions of the Su-27; the Su-27UB, a double-seat fighter/trainer aircraft, and Su-27P, a single-seat fighter. Fully-colored instructions and decals for six marking schemes are also included with the kit. Some of the marking schemes available include markings depicting aircraft from both the 39th Tactical Aviation Brigade and the 831st Tactical Aviation Brigade of the Ukrainian Air Force.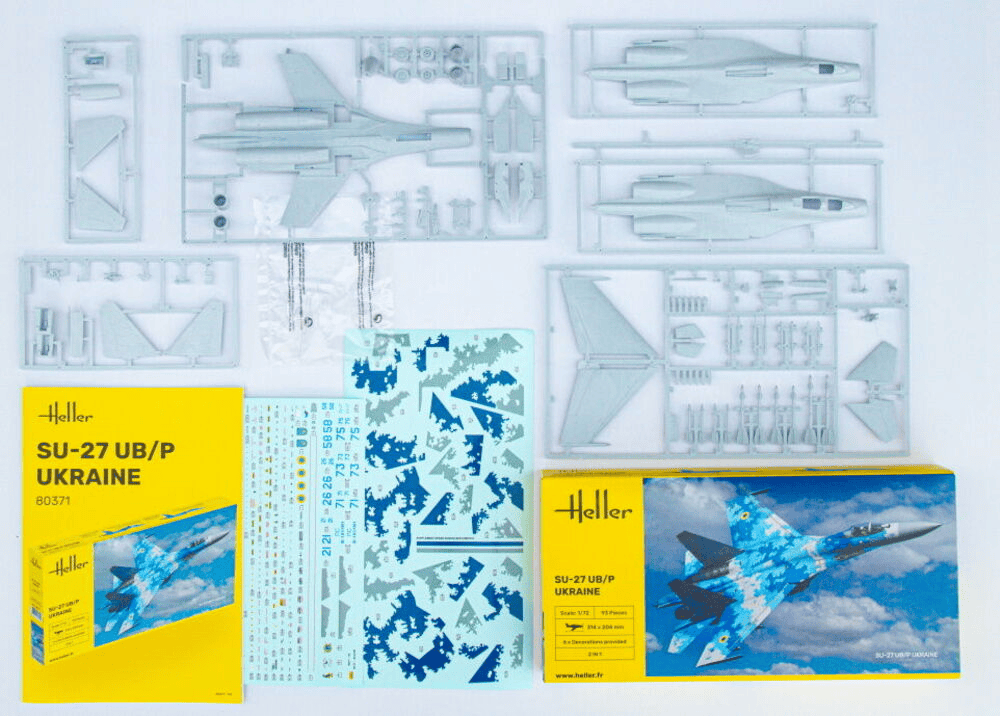 If you are interested in learning more about Heller's new 1:72 Su-27 UB/P Ukraine, I highly recommend visiting scalemates.com, where detailed information regarding the kit can be found. The kit is also available for purchase on Heller's website for 24,99 €.
Happy Modeling!