Coming Soon: Airfix 1:35 Ferret Scout Car Mk.2
Airfix has recently announced the upcoming release of a brand new 1:35 rendition of the iconic Ferret Scout Car Mk.2. The Ferret, originally developed in the 1950s, saw an extensive service life with Great Britain and dozens of other nations. Its reliable design has allowed the Ferret to serve for over 60 years, all the way up to the current day.
Airfix's 1:35 Ferret Scout Car Mk.2 has been well anticipated by many armour enthusiasts and is sure to please any scale modeler. The kit will feature all-new tooling and extensive detailing, featuring a detailed interior with seats and control panels. Also featured in the kit are detailed instructions and decals, which will allow you to choose from one of three paint schemes.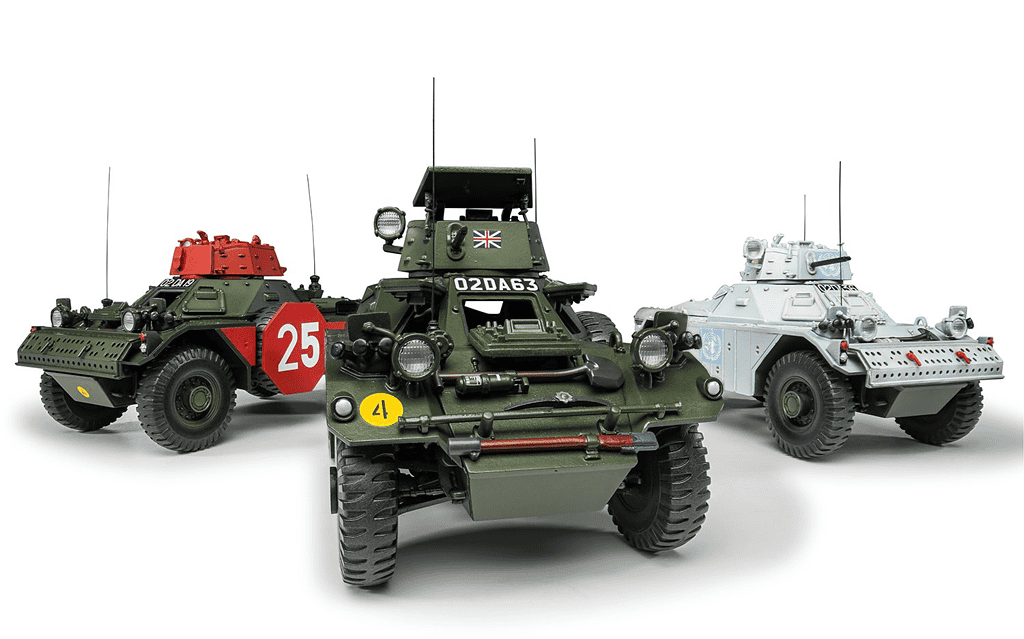 If you are interested in learning more about Airfix's upcoming 1:35 Ferret Scout Car Mk.2, visit both Airfix's website and scalemates.com. If you are interested in pre-ordering the kit, it is currently available on Airfix's website for £23.99. As of now, the kit is set to release during Fall of 2023.